Recruitment Leads
The recruitment leads are people interested in the legal sales business.
The recruitment leads are generated primarily for the associates who want to recruit new associates in there team.
How we generate recruitment leads?
The recruitment or opportunity leads are generated directly through our ad campaigns we run on Google and other search engines.
Our ads inform prospects that it's a legal sales opportunity.
The lead generation process:Read More...
1. We show prospects our ads that inform them about legal sales opportunities and also tell them that it requires a small investment.
2. When a prospect clicks on our ads, ad redirects to capture page that again educate them about the advantages of legal sales business and its long term financial gains.
3. If they are interested, they submit their details, and at the same time, we send prospect information to you and show them your name and phone number or redirect the prospect to your LegalShield website..
Lead info includes
Prospect name and contact details.
Best time to call prospect.
How much time prospect can spend each week on business.
You only receive prospects who have expressed interest in legal sales business opportunity and want to be contacted by a legal sales associate with more information.
Read Less
US: Recruitment leads for associates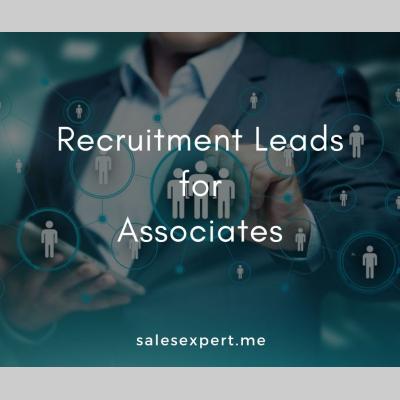 Real-time recruitment leads generation, especially for Associates LegalShield business.
These are prospects currently active online and interacted directly through our Google search ads informing about the legal sales business opportunities; they're researching home-based businesses and actively considering legal sales opportunities. These are the recruits who are close to take decisions about the legal sales business.
Hence real-time hot leads are focused on getting conversions.
What do you get?
Receive web leads highly interested in the legal sales business.
Exclusive real-time leads.
Real-time redirection of lead to your official website.

You receive an email and SMS for every lead with the following information about the lead:
Name
Email id
Phone
State
Have money to invest

How much lead can spend on business?

Good time to call

18yrs or above

How much money do prospects want to earn?
Note
: You can cancel/resume the order anytime—no hidden charges.
Discounts are available on the cart page.
$8.49 Per Lead
Back to shopping