Avail bonus fund every time you load funds using the "add fund" feature.
Following are the steps to know how to add funds?:
Step 1: Select the amount you want to load.
Step 2: You will be redirected to the checkout page to make a payment.
Step 3: Once the checkout process complete, your account balance is increased by the total amount you paid + the bonus fund applied.
Following are the steps to use your funds:
Step 1: When you add leads to the cart, a checkbox "Use Funds" appear to help you buy leads through your available fund.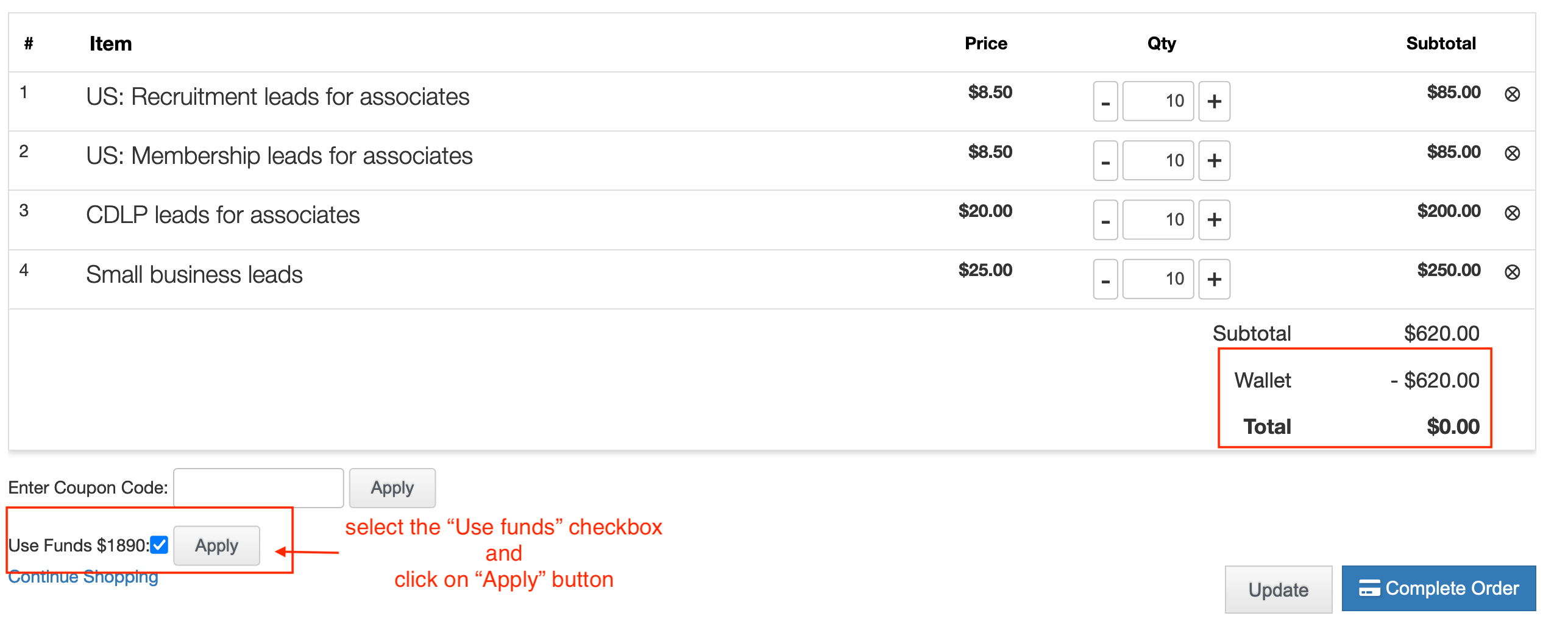 Step 2: Select the "Use funds" checkbox and click on "Apply" button. The total invoice value is decreased by the available funds.
Step 3: Now click on the "Complete your order" button to complete the checkout process.