You can select your states on extra settings page after login
Others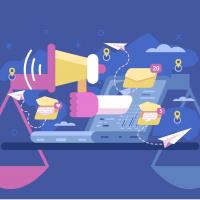 Boost your business with our most exceptional email marketing service.
Send your business advertisement directly into the inbox of thousands of subscribers.
No Spamming. All our subscribers gave us consent to send them fortnightly emails.

Pay Per Email
$0.10 per email Per Lead
Min. Qty: 10
Prospective business owners that need unsecured working capital.
$50 Per Lead
Following up is one of the most important things you need to be good at as a business owner.
For associates, follow-ups have turned into
Closed deals
Long term enrollment
Testimonials
Friends
With our cost-effective followup service:
Follow your customers and increase your sales.
Create targeted and personalized email and SMS messages.
Build meaningful relationships with your customers.
Improve your conversion rate as well as customer retention rates.
10 SMS and 10 Emails
$4.99